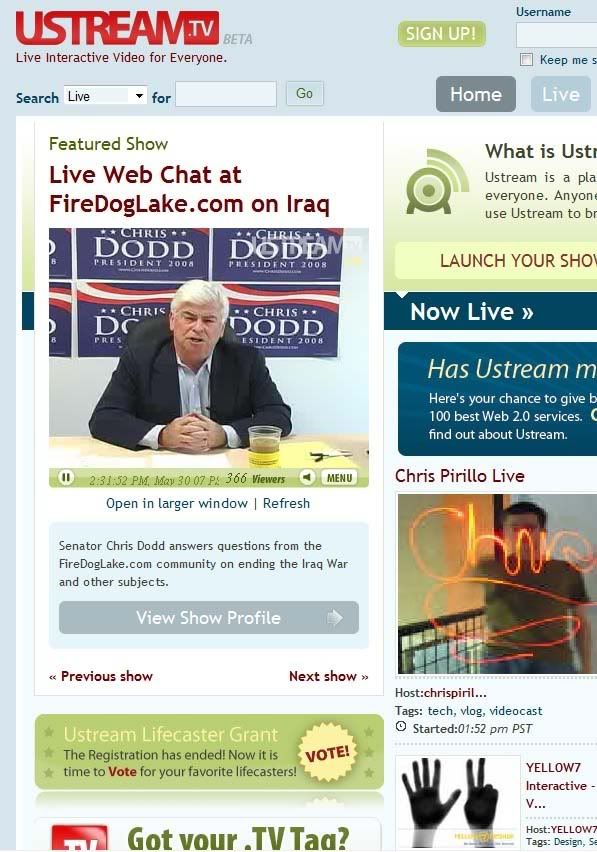 Democratic Presidential Candidate Senator Chris Dodd made internet history today by streaming LIVE through Ustream.tv where he took questions from a variety of internet blogs around the web. It was all LIVE.
The topics ranged from national issues to the Iraq war. Please see the video below of this Ustream.tv LIVE Presidentialcast:
You can learn more about Chris Dodd by visiting his website at www.chrisdodd.com.
Also check out this article called "Dodd Looking To Techies For Edge"
Ustream.tv allows anyone with a video camera or webcam to stream live, interactive video to a global audience. Ustream.tv is building a flexible and easy-to-use platform that allows its users' creativity to flourish.
Already Ustream.tv has seen broad acceptance bloggers/podcasters/vloggers, bands, citizen journalists, and lifecasters. Founded by two West Point graduates, Ustream.tv continues to explode as the fastest growing company of Web 2.0.