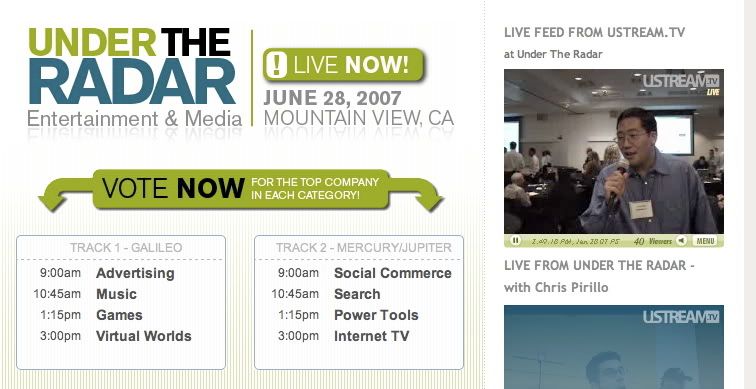 Ustream.TV today won the "Viewer's Choice" Award in the INTERNET TV category at the Under The Radar Conference in Palo Alto, CA.
Ustream.TV covered the event LIVE streaming all the presenting companies and panels from the Microsoft Offices.
The Under The Radar Conference is where startups who are shaping the future of entertainment and media come together. The conference showcases the future leaders of innovation – startups with next big idea, seasoned management teams and pedigrees that get the blogosphere buzzing.
Ustream.TV CEO Chris Yeh presented at the conference featured during the Internet TV panel discussions. "Live is interesting because so may things can happen, you can be surprised and there's more anticipation," said uStream.tv CEO Chris Yeh. "And we enable interactivity."