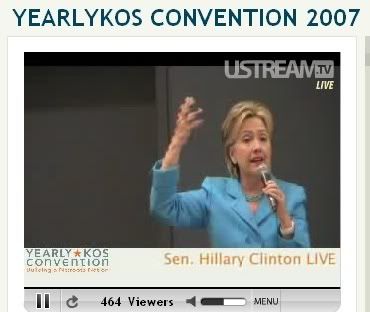 We get asked often what is the best way to stream conferences, conventions, tradeshows and events. So we thought we would throw some ideas out to the community for discussion (hopefully some smarter people than me add their 2 cents as well!). With a few key purchases you can be up and running in about 2 minutes.
There are several ways to do this effectively, including using just a regular video camera (DV to firewire or USB). However, many conferences already have professional videographers present at the event who handle camera switching, powerpoint feeds, and videos.
So why not just use their video and audio feeds?
My personal preference is to use a Mac to accomplish this as Firewire tends to handle video better than USB resulting in a smoother stream.
I recommend using the Datavideo DAC-100 DV Converter.
This great piece of hardware runs about $99 (in fact I know of places where you can rent it for around $20/day). The DAC-100 is a Firewire device thats able to take full frame PAL or NTSC analog video and convert it into digital video at 25Mbps (DV25), and back again, all in real time, complete with 12 or 16bit audio. Bottomline: it allows you to pull the video feed from the professional videographers on site. Adobe Flash and the Ustream Broadcast Panel is then able to detect the device as DV Video (Located under the advance settings tab). Most videographers should be able to easily give you a RCA video out that plugs into the DAC-100. For PC's, I know many people are also using TV cards to convert the analog signal to digital using USB Video drivers that are detectable by Flash (many people use the Osprey Video capture card). So certainly it is possible as well with a PC.
Video setup time equals about 1 min.
There are several ways you can get a quality audio feed directly from a sound board or malt box (ie for press, etc) at the conference. Depending on the sound board and a simple trip to Radio Shack, you can convert the feeds down to a 1/8″ stereo input. This feed then goes directly into the line in on the Mac or PC. You can adjust the feed volume from both the sound board or the Ustream Broadcast Panel.
Audio setup time equals about 1 min.

Total setup time equals 2 minutes!
There are a million ways to skin a cat, but this solution takes me about 2 minutes to setup (although I strongly recommend you give yourself more time than that!).
Also, for any help I encourage you to ask our Ustream community from our message board located here USTREAM MESSAGE BOARD! >>
I know the Ustream community has some serious video experts out there, so please feel free to add your thoughts!