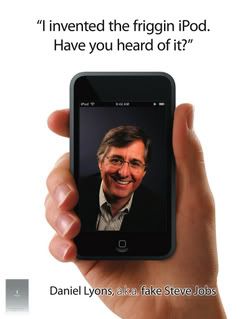 Have you ever wondered what goes in the mind of Fake Steve Jobs? Tomorrow, November 6th, LinkedIn will be hosting a live Q&A session with senior editor at Forbes and popular tech blogger, Dan Lyons (of "Fake Steve Jobs" fame), which will be moderated by Guy Kawasaki, former Chief Evangelist at Apple and co-founder at Truemors (with questions from LinkedIn users).
You can watch the event LIVE on Ustream tomorrow at 6pm PST:

http://www.ustream.tv/channel/linkedins-show
Be sure to tune in!