The world is quickly learning the power of live interactive video.  It is no longer about consuming, but about experiencing.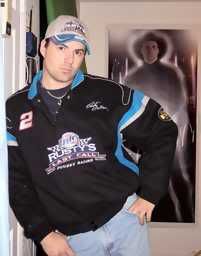 So where is Ustream.tv having an impact and making its power known? Music and Politics.
For the past week, Jonathan Coulton (jonathancoulton.com) has been recording a new song called "Octopus". He has been broadcasting the entire process via Ustream and showcasing the video on his site. (Watch Jonathan Coulton Here).
Trying to gain some fame and get exposure, GavinCountry streams live from his studios in Nashville, TN each night interacting with fans and taking requests (Watch Gavin Here).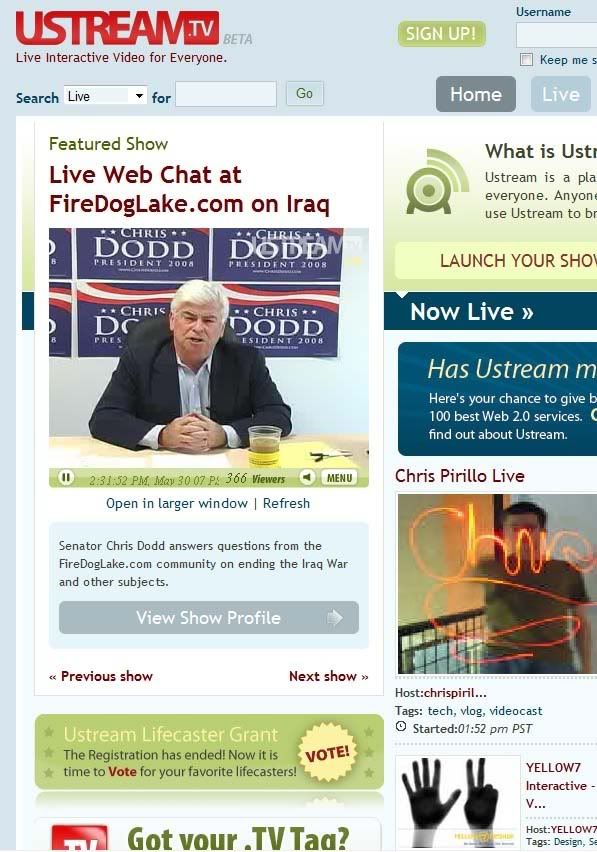 Recently Democratc Presidential Candidate Senator Chris Dodd has streamed several events through Ustream.tv.  Most recently he streamed before and during the Democratic Presidential Debate with nearly 10,000 viewers. (Watch Chris Dodd Here).  Tim Targaris of Dodd's Campaign says services like Ustream.tv "reflect the Senator's belief in the importance of a direct conversation between voters and the campaign."
The Young Democrats of Atlanta are utilizing Ustream.tv to organize and strength their community (Watch Video Here) as well.  They have recognized that Ustream.tv can help deliver their message and broaden their support.
Interaction and Experience are being redefined.  Live.